Transform your daily shower routine into a spa-like experience with our new and improved shower steamers! Make every morning or night a moment of relaxation and rejuvenation.
4
Ingredients: Sodium Bicarbonate, Citric Acid, Mica, Essential Oil, Color
Share
View full details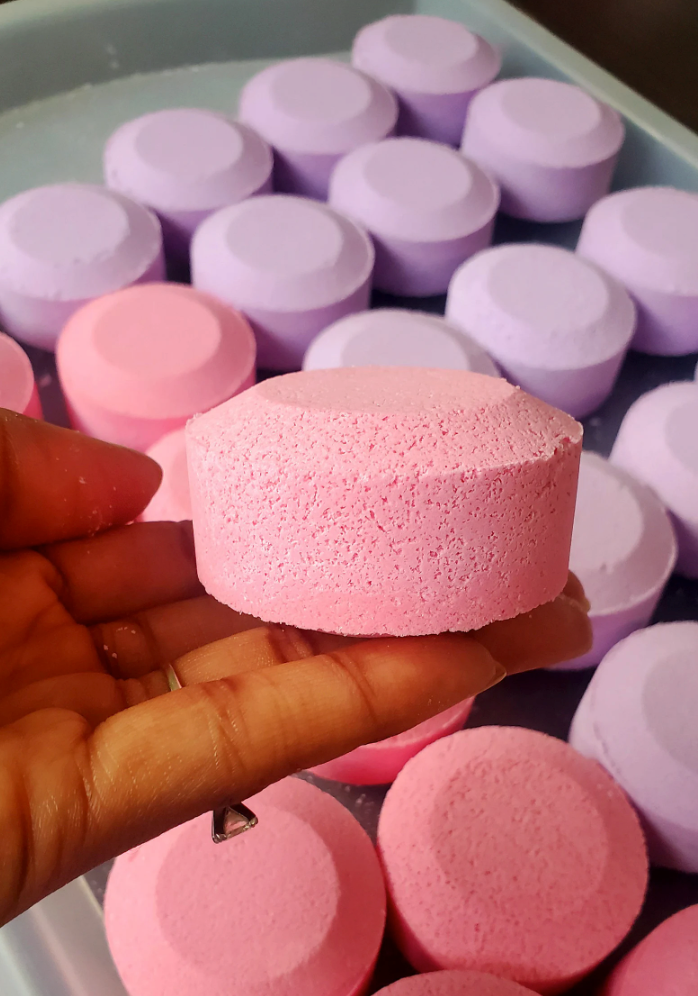 Great Product
The product was what I wanted, but there was no info on how to use it. Was I to keep the tablet in the wrapper, & what is the product made with?
No description of what the product is made from, as I could be allergic to it.