This whipped body butter has a strong masculine fragrance that men and women absolutely love.  Whipped with shea butter, sweet almond oil, grapeseed oil,  olive oil,  and avocado oil.
Share
View full details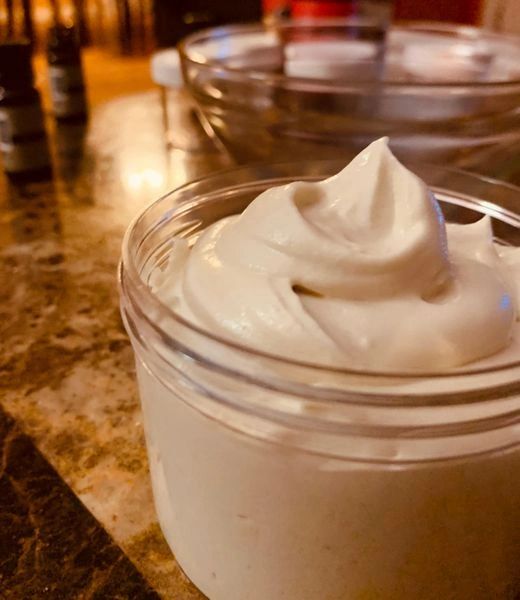 Body Love
My skin absolutely loves these body creams. They smell and feel amazing! I've stopped getting lotions, moisturizers and creams from other places. It's hard to trust anyone else after using Tracey's Body Treats ❤️
First Impressions of the Ultra Male Body Butter
The Ultra-Whipped Shea Butter for the Ultra Male !! With hints of a sandalwoody almondy smell, this delicacy glides over your skin effortlessly. Smells incredibly delicious, so much so no other fragrance is needed. I have already had several compliments from strangers in the store asking - "What are you wearing" - My Reply - CLOTHES!! - No what is the Fragrance - I said - its a Ultra Whipped Male Body Butter from TraceysBodyTreats.com - You owe your skin the experience of this Artisan Hand-Crafted ultimate in luxury skin candy confection - Totally customizable and ridiculously affordable. There is no reason not to experience this heaven sent nut butter from the African Shea Tree. This is Sweet Zaddy Dee from Washington DC - And I approve this message - Order yours Today!!!