No fragrance added. Whipped with Shea butter, sweet almond oil, avocado oil, grape seed oil and olive oil.
Share
View full details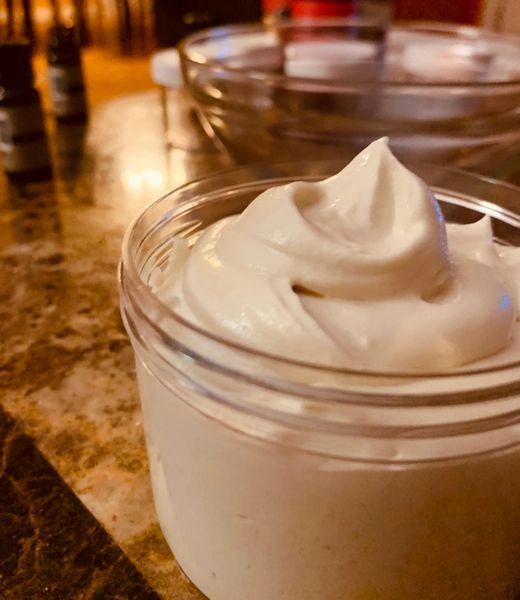 Best thing that has ever touched my skin
Tracey's unscented whipped body butter is AWESOME! It makes my skin feel so soft, and gives it a healthy sheen. I love that this body butter is unscented because it doesn't compete with my perfume…if I choose to wear some.
I LOVE this stuff!
I just received 2 jars of body butter, one rose and one strawberry. They are my 2 FAVORITE scents. I was running out of my winter batches, and the arrived right on time for spring. Let me tell you, my body says, "Thank you." I have always had very dry skin since childhood. Tracey's body butters help mitigate my condition. My whole family uses them: my sister, my brother-in-law, my niece( who has been using it since about 8 mos. She's now almost 4.), and even my father. He is who gave me my dry skin. Lol. But I digress. I highly recommend this product for ANYONE who has skin: any color/race, any gender, any age. You won't regret it.
Great product that I I'll purchase again and again